Hello and welcome to the Fairfax Cryobank Family Forum!
The forum has a new look and the Fairfax Team is so excited to create the best experience for our users.
To Note:
Private Donor Groups and Private Sibling Connection Groups are now located under the category "Groups". Search the donor number in the search box and you should find exactly what you're looking for!
Questions about your forum access? Email
[email protected]
Follow these steps to join a private donor group:
1) Log in to the Fairfax forum site, which is connected to your FairfaxCryobank.com account, if you have one already
2) Once you locate your desired donor group, press "Join" at the right of the group
3) Once prompted to confirm your request please list this information so we can verify your information:
Name (under which the vial was purchased)
Email
Clinic Name
Donor number
Child Date of Birth or Estimated Due Date
*If you are looking to start a private group for a PRS or CLI donor please email
[email protected]
with the above information and that you are looking to start a private donor group for a CLI or PRS donor*
If you have any questions about the verification process please email
[email protected]
. All other Client Services questions can be directed to
[email protected]
.
To learn more about how to use the new forum, watch this quick YouTube tutorial: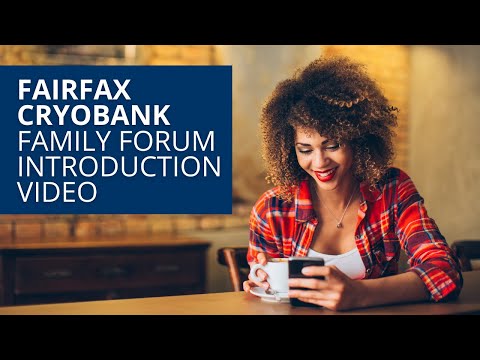 https://youtu.be/qHoF5EY6eSM.
Book Review: Heather Has Two Mommies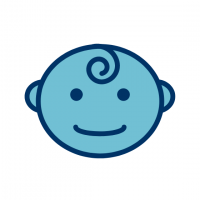 [Deleted User]
Administrator
Member
Fairfax Cryobank reviews the captivating children's book, Heather Has Two Mommies
Heather Has Two Mommies is back in a new light. From the inspiration of the 1989 classic Heather Has Two Mommies, written by Lesléa Newman with illustrations by Diana Souza has been revitalized by Newman with a new illustrator, Laura Cornell. This lovable picture book was one of the first pieces of LGBTQ+ children's literature to garner broad attention. Readers are captured by the love between Heather and her two mommies, Mama Jane and Mama Kate. The main theme focusing on the idea that no matter how different a family looks, love is an important thing to have to create a family.
It is Heather's first day of school and she's sad to leave her two best friends behind, a ginger-colored cat named Gingersnap and a big black dog named Midnight. But she is comforted by Mama Jane and Mama Kate's reassuring words and her favorite blue blanket. Her first day of school is filled with new friends and a new project for her family. This children's book is sure to help your child understand the idea that even though not all families look the same, they are still a family.
Coupled with Laura Cornell's illustrations, Lesléa Newman's story is brought to life. Newman's choice of words and narrative makes it easy to understand the topic of non-nuclear families, while also expressing the importance of acceptance for LGBTQ families.
Heather Has Two Mommies is a must to have in your child's library. For more information on this book or to purchase, check out their Amazon page here.
Fairfax Cryobank is honored to be part of your family building story, regardless of sexual orientation. Learn more about how Fairfax Cryobank supports our LGBTQ+ families here.